The Criterium Nation Chronicle 2023 Feb 7 by Celine Oberholzer: I had the pleasure of meeting Maddy Ward at the HomeStretch Foundation in December of 2021. I vividly remember the moment in which we were introduced. All of the HomeStretch residents were sitting down around a long picnic bench style dining table eagerly digging into some Tucson-ified Mexican fare. As a deeply introverted individual, I was exceptionally nervous to meet everybody, to the point I could hardly swallow my unbelievably delicious burrito. Arriving with fashionable delay, I recall Maddy waltzing effortlessly into the room, no stranger to the HomeStretch. She greeted everybody with genuine delight and laughed in a way that pierced my anxieties and put me at ease. It takes a special kind of person to walk into a space and light up the room. Maddy Ward is that kind of person.
I was thrilled when we hit it off and I came to find out what a truly spectacular human being she is on and off the bike. If you have only admired her from afar or within the peloton, allow me to give you the opportunity to get to know her a little more personally with these seven questions.
---
Céline Oberholzer: What was your introduction to bikes and racing?
Maddy Ward: I got into bikes and racing in college at UCLA. I played soccer and ran cross country and track all throughout high school, but I tore my ACL in February of my senior year, so I went into college no longer playing soccer due to injury. I was looking for another team sport to fill the void and triathlon came to mind because of running. I told my dad and he got really excited, so he surprised me with a road bike. I eventually switched over to cycling because swimming is the death of me, and never looked back.
Céline Oberholzer: Over the years, we have seen you as an essential member on many of the best North American professional women's cycling teams. What has been your favorite role so far and why?
Maddy Ward: I am so grateful for every opportunity the bike has given me, but the role I was most grateful for was getting selected to be the one permanent rider for the Amy D. Foundation. I was so proud to be a part of that team and to be able to carry on Amy Dombroski's legacy.
Céline Oberholzer: Cynisca is a new and promising endeavor; what are you most looking forward to with your exciting new team for this coming season?
Maddy Ward: I am looking forward to breaking into the European race scene with my new Cynisca teammates. It is hard to say which European race I am most looking forward to because we have not gotten all of our invites yet. However, I am racing on February 11th at Clásica de Almeria. Since it is coming up so quickly I am very excited for it to get underway.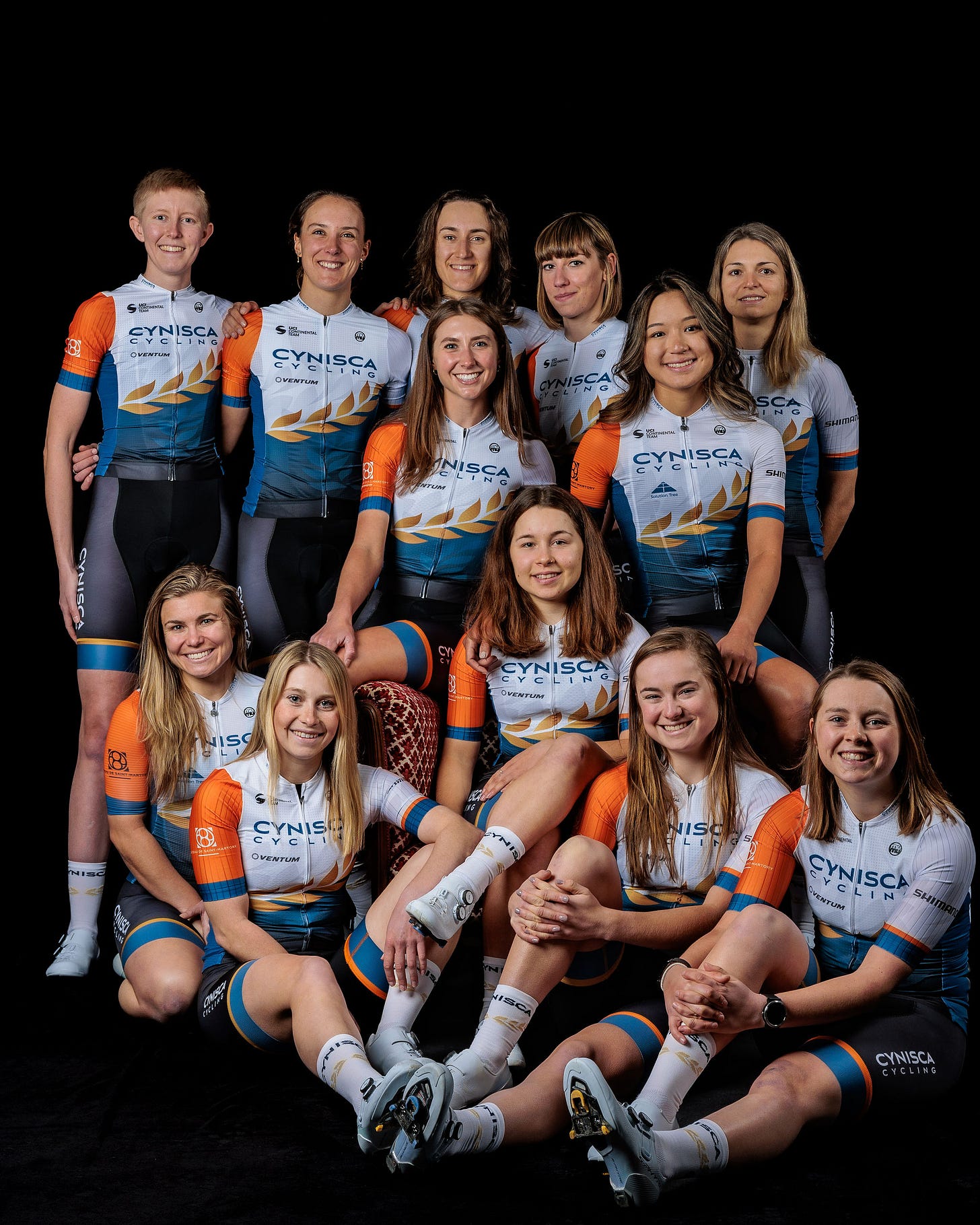 Céline Oberholzer: What advice would you give your past self, if you could say something to her as she is entering the sport of cycling?
Maddy Ward: "Try not to compare yourself to others. Be confident in your training and do what makes you feel stronger and healthier. Follow through with what you know works for you."
Céline Oberholzer: Maddy "meatball" Ward – where did the nickname meatball come from?!
Maddy Ward: Maddy "The Meatball" was inspired by Meatball Molly, a Mixed Martial Artist with a fiery personality. My friend Tim said I had similar qualities.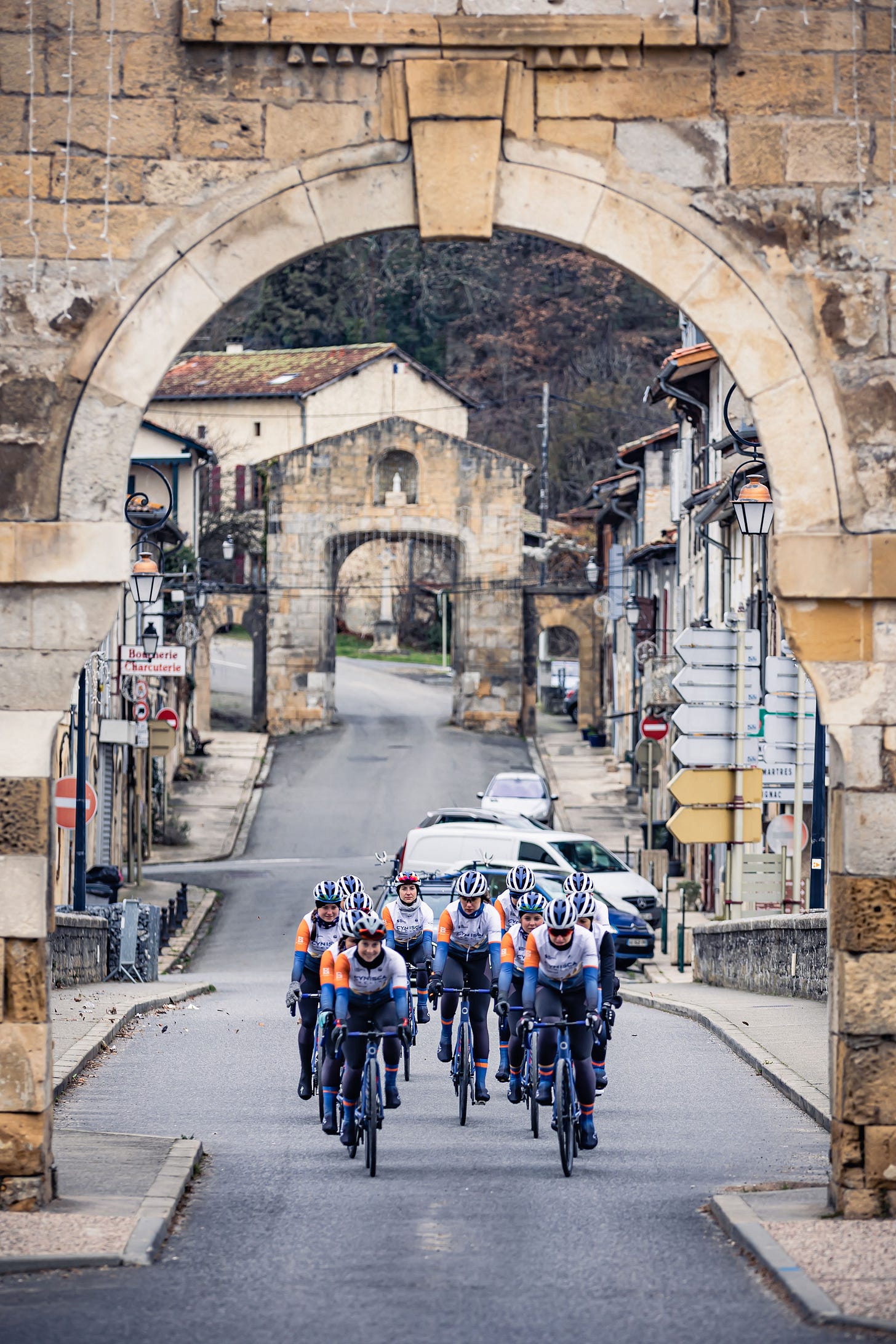 Céline Oberholzer: In a parallel universe, where you aren't a force to be reckoned with on the bike, what would you choose as your profession?
Maddy Ward: Growing up I always pictured myself being an orthopedic surgeon, but now that I have gone through college I do not think I want to go back to med school, haha, but I definitely would stick to the medical or scientific field. Epidemiology has always piqued my interest, so maybe something in public health.
Céline Oberholzer: What is a skill you have always wanted to learn (on or off the bike)?
Maddy Ward: I have always wanted to learn how to dance. I have absolutely zero moves and two left feet.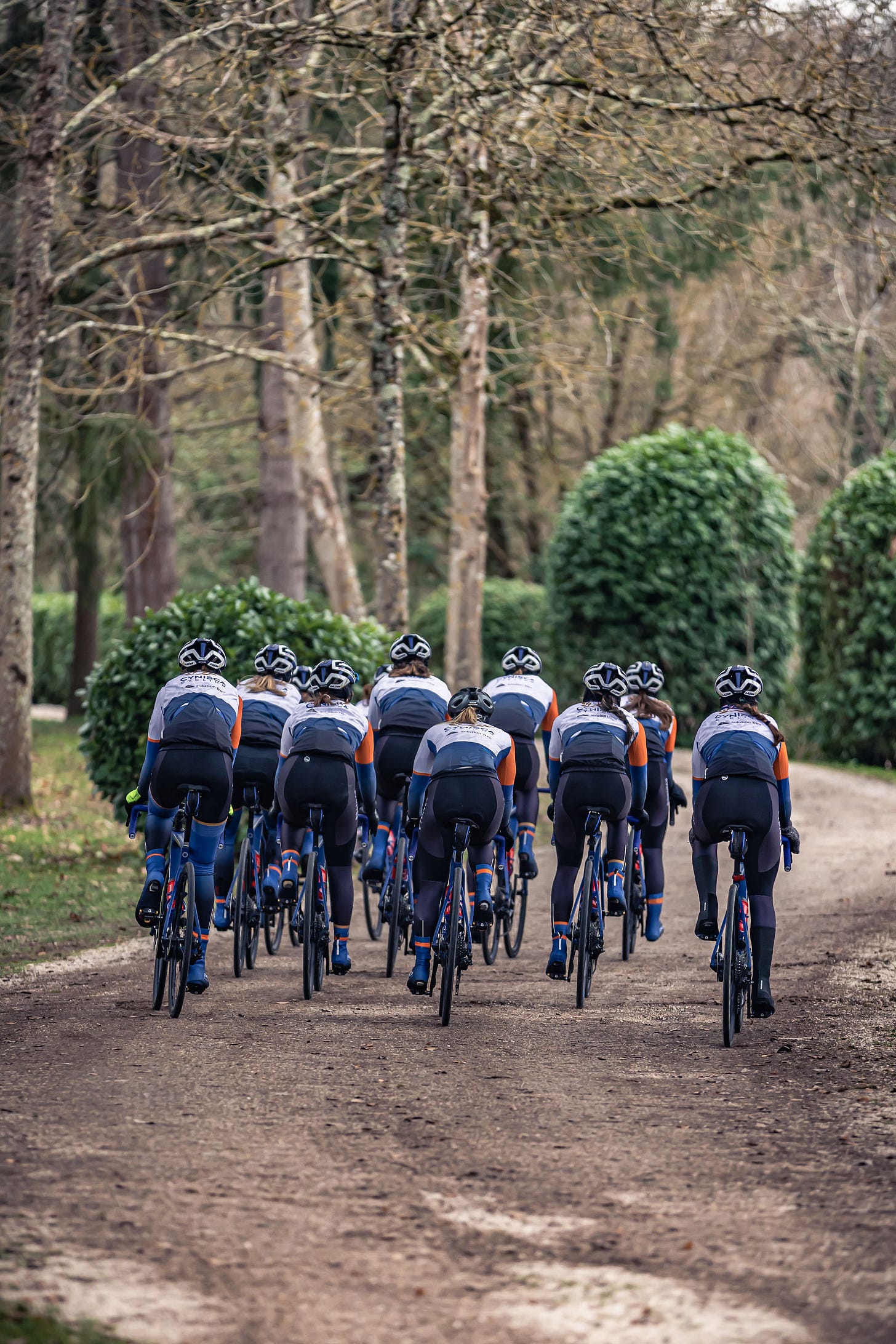 ---
Thank you, Maddy, for sharing a little bit more about yourself with us and our readers. All of us at Criterium Nation wish you the best of luck in your racing endeavors across the pond with Cynisca Cycling and learning to make those two left feet find their groove.